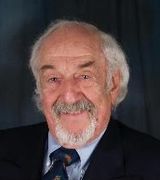 RJ Curtis
Continental Properties
West Palm Beach, FL 33409
561-818-9491
At the ripe old age of 5, I had my first taste of the beaches of Sunny South Florida. It was a drive of two and a half days from a small town on the Hudson River to Miami. Those days, the roads were two lanes, and it could take many minutes to be able to pass that slow moving truck ahead. The trip was an adventure for a five year old, and I knew that playing in the sand was far more enjoyable than trudging through the snow. FLORIDA was my life long goal. I started my trek by enrolling in the University of Florida, and I remain a rabid Gator fan. While there, I was president of my fraternity, and graduated with High Honors. Next step was dental school, and two years of additional training in hospitals. Finally arrived at my HOME, West Palm Beach. Had two loves: Dentistry and Real Estate. Elected President of the Palm Beach County Dental Society, and also became a Licensed Real Estate Broker. After I retired from dentistry, residential real estate became my new passion. I became the manager of a real estate office, and was the leading producer for our company with three offices, and over 60 agents. There is nothing more rewarding for me, than to help people find the home that meets their needs and desires. For many, buying a home can be a very stressful situation, and taking the burden of all the steps that are involved, from the buyer to my shoulders is a rewarding experience for all. Let me prove to you, that I can use my experience and knowledge to find that home for you.